Meet Adam Chambers
Adam Chambers was born and raised in Midland and currently lives there with his wife Jane and their two children, Davie and Cooper.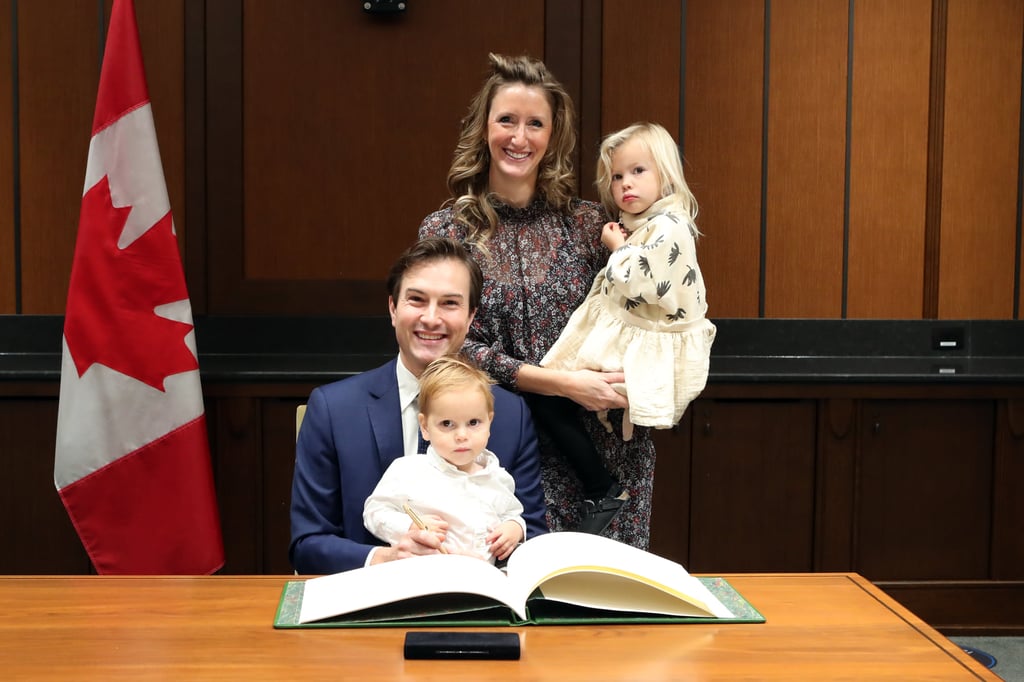 Adam attended St. Theresa's High School in Midland before going to Western University to complete law and MBA degrees.
Previously, Adam worked as a senior advisor to Canada's Minister of Finance Jim Flaherty, as Canada successfully navigated the global recession and financial crisis. Most recently, Adam served as Assistant Vice President at one of Canada's largest life insurance companies. Adam is also an entrepreneur, founding an online education platform to assist college and university students with licensing exams. To date, they have served over 13,000 students.
Adam has been an active volunteer in the community having served as a member of the Board of Directors for Waypoint Centre for Mental Health Care in Penetanguishene from 2015 to 2021. Adam was also a founding board member of Building Up, a non-profit whose mission is to create employment opportunities in the skilled trades for at-risk youth.